Alumni Spotlight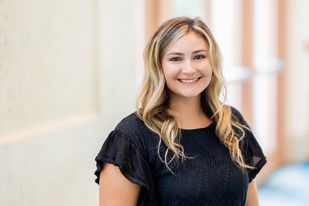 Shannon Lyon Clark
Shannon Lyon Clark graduated from Russell High School. She attended ACTC and took general education and elementary education classes. She was also a member of Phi Theta Kappa international honors society. After earning an Associates in Arts, she was awarded the Trustees Scholarship for KCTCS students to attend the University of Kentucky. Following graduation from UK in December 2013 with Bachelor of Arts degree in Elementary Education with a 4.0 GPA, she taught in Lexington before relocating to central Florida.
Currently in her sixth-year teaching fourth grade ELA/SS at Eustis Heights Elementary School she is grade level chair and PLC Lead. She was selected as Lake County School's 2022 District Teacher of the Year. This has given her the opportunity to join the Florida Teacher Lead Network, committed to positively impacting our state's schools.
"I wouldn't be an alumnus of my dream school or have my dream job without ACTC!"