Preparing for the Interview
Learning Objectives
Effective planning and preparation

Know yourself, Know the company
How to create your "elevator speech"

Answering questions effectively
What to do after the interview

How to write a thank you letter
Before the Interview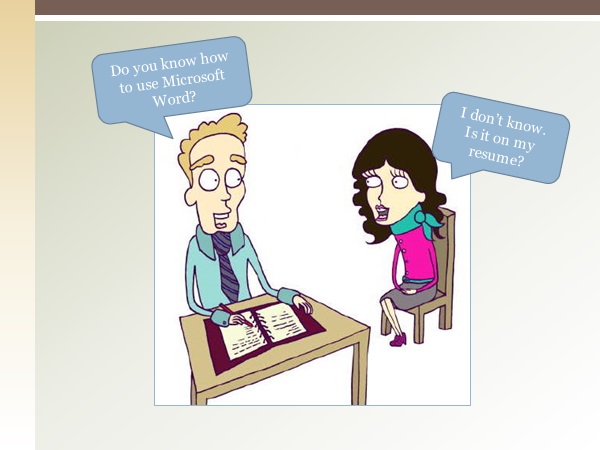 Know Yourself
Know your strengths and weaknesses and be able to articulate them.
Know where you might fit in to the organization.

Don't expect the interviewer to know. You know yourself better than anyone.

Identify your skills, abilities and experience.


Be able to talk about them.
Know the Company
Take time to research the company.
Their website, Facebook page, Twitter feed and LinkedIn profile are all good resources.
"Elevator" Speech
Develop a 60 second "commercial" about yourself, practice it.
In it you will cover…
Background - Education and/or how you began in the world of work.
Skills, strengths and accomplishments
Job focus and future career plans.
Professional Appearance
Dress Appropriately
General guidelines
Men: A suit is usually best. Wear a long sleeve white shirt, conservative tie and dark socks. If you don't own a suit, wear a dark sport coat and dress slacks.
Women: A suit is also best. If you don't own one, a business-like dress or skirt and blouse is recommended. Wear flesh colored hose, no tights or patterns.
If in doubt what to wear, call the company and ask
Arrive On Time
How early?

10 minutes is good. 30 minutes is too early. You could be inconveniencing the interviewer.

Where is the interview?

Consider doing a "dry run" if you're going somewhere you're not familiar with. Use a map or GPS

What time is the interview?


How long does it take to get there?
What is traffic like that time of day?

Who is interviewing you?

Know their name, how to pronounce it and their title.
What to Bring With You
Professional portfolio folder

Extra copies of your resume (one for each person if interviewed by committee).
A notepad and black or blue pen.
List of questions for the interviewer.

Anything the interviewer has asked you to bring.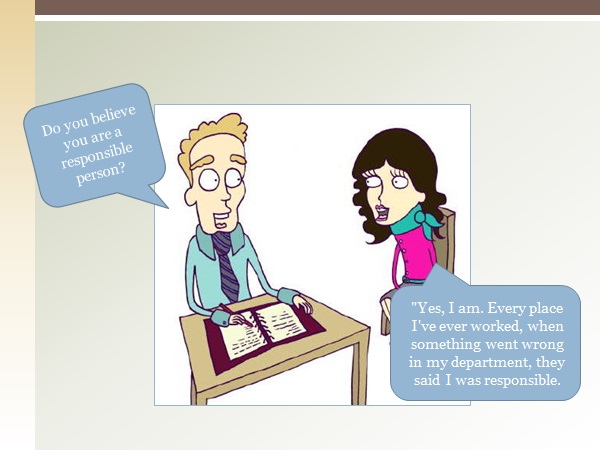 2 Main Types of Interviews
Situational Interview
Questions deal with hypothetical situations.
Discuss past work experience.

Go over your resume. Again, know what's in it.

Ask traditional resume questions.

Where do you see yourself in 5 years?
What are your 3 strengths and 3 weaknesses?
Behavioral Interview
Uses your answers to make predictions of future performance based on past behaviors.


Situation: Describe the situation that you were in or the task that you needed to accomplish. Be specific.
Task: What goal were you working toward?
Action: What specific steps did you take and what was your contribution?
Result: What happened? How did the event end? What did you accomplish? What did you learn? Make sure your answer contains multiple positive results.

It's important to practice how you would respond to both types of questions so you won't feel caught off guard.
Other types
Panel:
Technical:
Telephone:
During the Interview
Question: When does the interview start?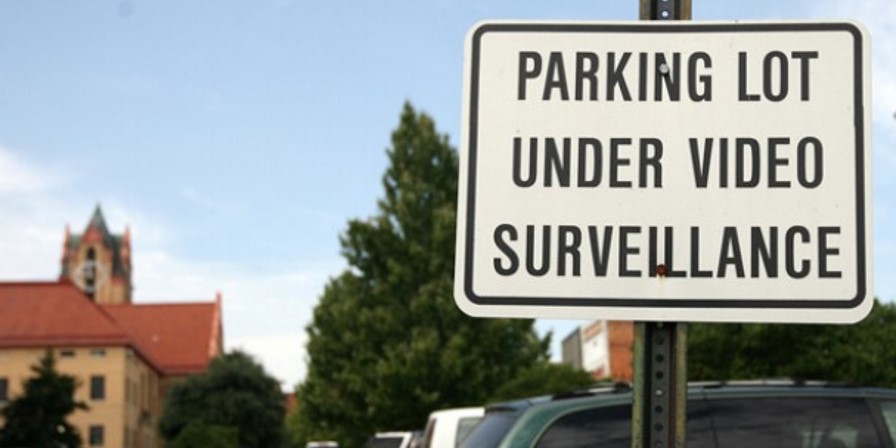 Your interview could start when you park your car.
First Impression
Check yourself in a mirror.
Smile warmly and make good eye contact with everyone you meet.

The receptionist DOES have influence over the hiring decision so don't blow it by being rude.

Give a firm handshake.

Don't be a "cold fish". Practice if necessary.
Answering Questions
Powerful Responses

Use the Short Story Technique of answering questions. Don't simply say yes or no. WOW the interviewer with your experience!

Be Positive

When answering questions, dwell on the positive even when asked a negative question, phrase your answer in a positive way.

Sell Yourself - Non-verbally

Be aware of your non-verbal communication! Watch your actions when you're talking. Nervous gestures can distract the interviewer. Sit up straight! This will help you appear (and feel) more poised and confident.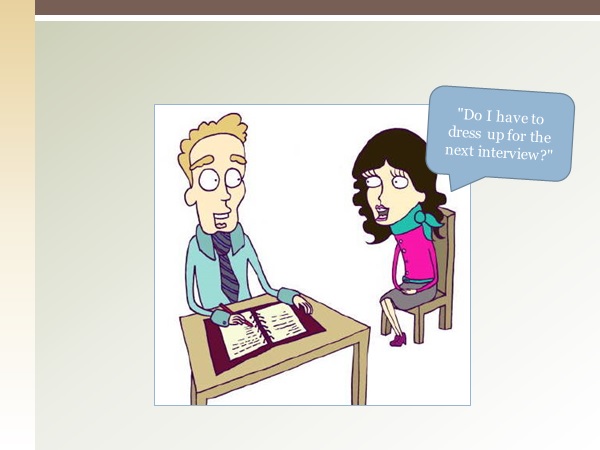 Asking Questions
Prepare at least 5-10 to ask, (write them down) it is probable the interviewer will answer some of them during the interview.
You will only ask 1-3 of the questions you have written down.
Note...
Be sure to get a business card from each person with whom you speak. These will come in handy when you write those all-important thank you notes.
If they are not offered to you by the interviewer, ask for one.
Thank everyone in the room for their time.
After the Interview
Follow Up
Following up on a job interview is crucial. It gives you the opportunity to sell yourself again.
In a perfect world, all your interviews will go smoothly. Send a thank you note after each one.
Even if you blow the interview, it pays to get in touch after the fact.
Thank You letters
Objective: To inform the employer of your interest in the position and to summarize your chief credentials.

Thank the interviewer for their time.
Show enthusiasm for the position.
Explain how you can help them with challenges mentioned during the interview.

Express your desire to be included in the next step of the hiring process.
Rejection
* If you receive a letter informing you that you did not get the job, you still need to follow-up with a note to the person who interviewed you.
Move On
Brush yourself and get back on your feet. For every rejection you receive you are one step closer to a job offer.
Practice
Get into pairs and practice. Switch roles
Get into another pair and practice again
Get into yet another pair and practice
Debrief

What went well?
What did you learn?
What do you need to practice more?